• 3 Bedrooms • 3 Bathrooms • Loft
• Sleeper Sofa • 6 TV's • 2 DVD Players
• Satellite TV • Wireless Internet Access
• Stereo • Pool Table • Hot Tub
• 1 King Bed • Two Queen Beds
• Washer/Dryer • Mountain Views
• Gas Grill • Sleeps 10
Laurel Point
This Old Mill Mountain Home was opened in Nov. 2005 and is nestled on a mountaintop, in the beautiful Laurel Branch area, near Waldens Creek Rd. It has three elegantly decorated levels with one king, two queens and two sofa sleepers (sleeps 10). Featuring two electric fireplaces, three baths, each is accessed from the bedrooms. Memorable views from every deck. Hot tub on the deck with a great view of it's own. A full size pool table, as well as a PS2, for your entertainment pleasure. For the family with differing tastes, this Mountain Home also has six televisions, including one HDTV flat screen in the game area. Location is always important so know this cabin is located just 6 miles from Pigeon Forge off of Wears Valley / Waldens Creek Road. (no pets, no smoking)
More Information
This Old Mill Mountain Home was opened in Nov. 2005 and is nestled on a mountaintop, in the beautiful Laurel Branch area, near Waldens Creek Rd. It has three elegantly decorated levels with one king, two queens and two sofa sleepers (sleeps 10). Featuring two electric fireplaces, three baths, each is accessed from the bedrooms. Memorable views from every deck. Hot tub on the deck with a great view of it's own. A full size pool table, as well as a PS2, for your entertainment pleasure. For the family with differing tastes, this Mountain Home also has six televisions, including one HDTV flat screen in the game area. Location is always important so know this cabin is located just 6 miles from Pigeon Forge off of Wears Valley / Waldens Creek Road. (no pets, no smoking)
Please see availability on the calendars below and tap on Reserve Now for more availability and booking.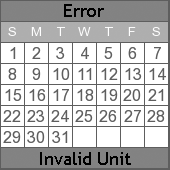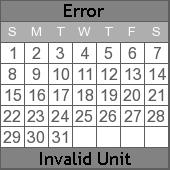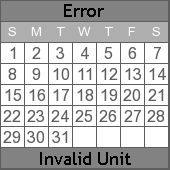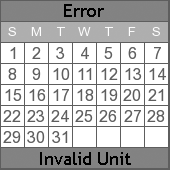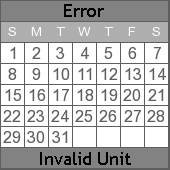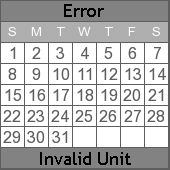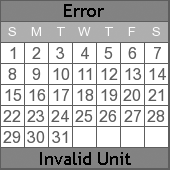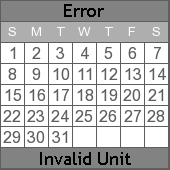 We stayed at laurel point.Great place to stay the drive to laurel point was nice compared to others cabins high up in the mountain so steep you dont want to come back down. Check in was easy the alarm was in the main floor bedroom off the kitchen the house was very clean sitting on the porch watching the sunset behind the mountain was priceless we had a three couple retreat everyone had there own space the kitchen was stock with more than enough pots and utensil they even had a crockpot lol we played pool, board games and went to smokey mountain distillery and to gatlinburg. The beds were very comfortable there were 2 king rooms and 1 queen it was really home away from home we bought food from home in a cooler not knowing down the street is a kroger and about 5 min is walmart now we know we dont have to bring anyting everything else. The only downside was the WiFi we had 6 people on laptops, cell phones, tablets, and ipads NO SIGNAL we are looking forward to next year its worth it you wont want to leave.
We absolutely loved this cabin and was actually very sad to leave. We've stayed in roughly around 15 different cabins in the past 10 years and this one stole our hearts. I was shocked when I walked in and thought it looked better in person than it did in the pictures. (That's not normally the case) The hot tub was extremely clean, the towels seemed to be brand new, the drawers in the kitchen were very organized, and the cabin itself was clean and had Glade plugins on each floor to make it smell nice as well. They lady I spoke with, I believe her name was Kelly, was extremely nice and helpfully. Thank you for such a wonderful stay and we will definitely be back.
THIS PLACE WAS BREATHTAKING. My family and I stayed at this cabin for our family spring break vacation. The pictures do not do this justice it was beautiful and everything we needed was there. I was so impressed with the towels on each bed made into swans like on a cruise ship, the vase of live flowers it really made you feel like home. My family enjoyed it so much they want to stay here again next year. Both Kelli and Dee were so nice to work with and so helpful thanks for making our stay so enjoyable.
Beautiful cabin for our group of 10. Plenty of room to spread out and be comfortable. Nice accessible entry for a wheelchair too. Beautiful view of mountains and nice, private back deck. Close to town but felt like we were far up e mountain.
It was true to everything that the virtual tour said it would be! When we arrived it was raining, the cabin was perfect. The warm fire place was just what we needed. Then later we all decided to play pool and listen to music.
My family and I were taking a trip to the east coast and wanted to break up the drive on the way home and visit the Smoky Mountains. We have used VRBO in the past with excellent results, so we decided to use it again. My wife went on the sight a couple of days before we were leaving and put in requests at a couple of locations. We immediately got a response for this property saying it was available for our dates. On our car ride to South Carolina, we called to confirm everything and see if we could possibly add an extra day. Again, immediate responses. When we arrived on the 27th, we were tired and couldn't wait to check out our next place to stay. The ride up to the house was beautiful (but a little scary on the winding roads in a conversion van). We made it to our house and what a great surprise. The house was immaculate! There was a ton of space for the 6 of us ( 2 adults, 2 young girls and two teenagers). The kids loved that there was a special area for them to hang out in with a pool table and TV. We put the hot tub to good use (very clean). Our stay was fabulous. There was a grocery store located right down the road and was very close to horse back riding. We were able to do a ton of sight seeing and then if we wanted, head into Pigeon Forge to do shopping and activities at night. Our experience was really wonderful and we have already told our friends and family about it. We can wait to travel that way again. Thank you!
WE had a great experience from beginning to end! Our trip consisted of 3 couples who were looking to have an enjoyable, stress-free getaway of spending some fun, quality time among friends. The cabin was great and the staff of Old Mill Lodging were very helpful and friendly. Dee was amazing and really went out of her way to ensure that our getaway was everything we expected it to be. We look forward to another stay !!!… For future guests, make sure that you follow the directions to the cabin that are given to you by the office and DO NOT rely on GPS.. The cabin is not hard to find, but the neighborhood has several roads of the same name that do not connect, and it seems to cause confusion when navigating with GPS. Just check in with Dee and the other great staff members of Old Mill Lodging and they will give you great directions that will put you at the cabin's front door.
Email us at: info@oldmilllodging.com
Call us toll free at: 1-855-774-4244
Please feel free to contact our office
at 865-908-5600 for availability!
Sign up for our newsletter to receive the latest news, events, updates and more.